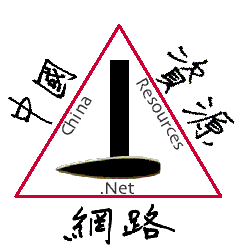 .
CHINA & EAST ASIA RESOURCES (CEAR) 2,000 Acknowledgments
Acknowledgments for this web-site are due to the following people. Due special thanks are Jan Krason, Douglas Piper and Douglas Peters.
Donald F. Kidd
3673 East Nichols Avenue
Littleton, CO 80122
303-773-3751 E-Mail: donkidd1@psn.net
Early advice and work on the CEAR 2,000 Symposium.
Lindsey V. Maness, Jr.
12875 West 15th Drive
Golden, CO 80401-3501
303-237-6590 E-Mail: lvmaness@china-resources.net or lvmaness@2001AD.com
Maintained and periodically updated the web-site.
Douglas C. Peters
PETERS GEOSCIENCES CO.
169 Quaker Street
Golden, CO 80401-5543
Fax: 303-278-6473 E-Mail: petersdc@petersgeo.com
Problem-solving, management, the bulk of the actual work. Funds.
Dr. Jan Krason
GEOEXPLORERS INTERNATIONAL
5701 East Evans Avenue
Denver, CO 80222
303-759-2746 Fax: 303-759-0553
Provided extensive information on the status of the Gas Hydrates professional community.
Richard Moir
SCROLL & X-PLOR
P.O. Box 632
Digby, Nova Scotia, CANADA B0V1A0
E-Mail: r.moir@NS.SYMPATICO.CA or WEB PAGE: www.DATAVENDORS.com
Helped us to get the word out.
Douglas Piper
GEOPROS
11097 West Roxbury Avenue
Littleton, CO 80127
Tel: 303-932-0137 Fax: 303-932-1209 E-Mail: dpiper@QADAS.com
Web-site manager. Set-up and troubleshot problems on web-site and elsewhere. Trained Maness in use. Constructed logos to Maness' specifications.
Henry Strauss
4060 South Cherry Street
Englewood, CO 80110
E-Mail: Strauss98A@AOL.com
Advice.
Ms. Goa Telengut
8240 Ouimet
Brossard, Quebec J4Y 3B3
CANADA
Fax: 450-656-5103 E-Mail: jadec@videotron.ca
Various assistance with the Mongol- and Chinese-speaking professional communities.
Anne Tsuo
2850 Joyce Street
Golden, CO 80401-1323
303-279-4375
Advised on the Chinese community's interests & people.
Erdene-Dorje "Josh" Unkow
MONGOL TRADERS
3817 NE 11th Avenue
Portland, OR 97212
503-288-1455 Fax: 503-280-8083 E-Mail: dhusmu@EARTHLINK.net
Various assistance with the Mongol-speaking professional community.
and last, but not least, the ExpoMasters Gang!
Mark & Lynn Cramer
Mari Christi
Ron Fippinger
Revised on August 11th, 2,000.