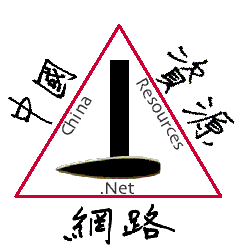 .
CHINA & EAST ASIA RESOURCES (CEAR) 2,000 Convenors
Convenors
Lindsey V. Maness, Jr.
12875 West 15th Drive
Golden, CO 80401-3501
303-237-6590 E-Mail: lvmaness@china-resources.net or lvmaness@uswest.net.
Douglas C. Peters
PETERS GEOSCIENCES
169 Quaker Street
Golden, CO 80401-5543
Fax: 303-278-6473 E-Mail: petersdc@petersgeo.com
Co-Convenors
Benjamin P. Chi
Information Engineer
8791 South Mourning Dove Lane
Highlands Ranch, CO 80126
Tel: 303-470-1891 E-Mail: bpchi@msn.com
Dr. Bruce Geller
ADVANCED GEOLOGIC SERVICES
700 Vista Lane
Lakewood, CO 80215-6083
Tel: 303-237-2947
Donald F. Kidd
3673 East Nichols Avenue
Littleton, CO 80122
Tel: 303-773-3751 E-Mail: donkidd1@psn.net
Susan Knapp
Knapp & Knapp, Inc.
18658 East Long Avenue
Aurora, CO 80016-1876
Tel: 303-693-5001 Fax: 303-693-5003 E-Mail: knappandknapp@bewellnet.com
Note: Susan Knapp has accepted the responsibility of "Political Coordinator" for the CEAR 2,000 Symposium.
Dr. Jan Krason
GEOEXPLORERS INTERNATIONAL
5701 East Evans Avenue
Denver, CO 80222
Tel: 303-759-2746 Fax: 303-759-0553
Sergei A. Markov, Assistant Professor
Fisk University
Nashville, TN 37208
Tel: 615-329-8740 Fax: 615-329-8677 E-Mail: smarkov@dubois.fisk.edu
Richard Moir
SCROLL & X-PLOR
P.O. Box 632
Digby, Nova Scotia, CANADA B0V1A0
E-Mail: r.moir@NS.SYMPATICO.CA or WEB PAGE: www.DATAVENDORS.com
Henry Strauss
4060 South Cherry Street
Englewood, CO 80110
E-Mail: Strauss98A@AOL.com
Ms. Goa Telengut
8240 Ouimet
Brossard, Quebec J4Y 3B3
CANADA
Fax: 450-656-5103 E-Mail: jadec@videotron.ca
Anne Tsuo
2850 Joyce Street
Golden, CO 80401-1323
Tel: 303-279-4375
Erdene-Dorje "Josh" Unkow
MONGOL TRADERS
3817 NE 11th Avenue
Portland, OR 97212
Tel: 503-288-1455 Fax: 503-280-8083 E-Mail: dhusmu@EARTHLINK.net
Back
Revised on August 11th, 2000.