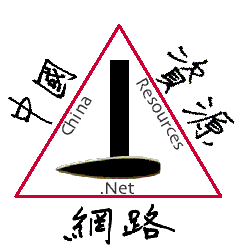 .
To be added to this list, please contact:
Lindsey V. Maness, Jr., Chairman
Resources & Technology Symposia of Colorado, Llc.
12875 West 15th Drive
Golden, CO 80401-3501 USA
Tel: 303-237-6590 E-Mail: lvmaness@china-resources.net
.
.
.
RECREATION, TOURISM and ENTERTAINMENT Opportunities
This web-page is provided to assist in acquiring recreation information for those planning to attend the CEAR 2,000 Symposium. This compilation is only an incomplete selection: many more activities not listed herein might be of interest to individuals. The Media listings can provide information about many other events not referenced here. Of course, the Media listings are also a ready guide for press releases, etc.
The listed groups should be contacted directly, via their indicated web-sites, etc., to obtain details about scheduling of activities of interest. Many groups listed (e.g., sports) are active seasonally and may not have any events scheduled during the CEAR 2,000 Symposium.
Neither the convenors, the symposium manager (ExpoMasters), nor any other party involved in planning the symposium will assist in these entertainment activities, which are separate from the CEAR 2,000 Symposium.
RTSC, Llc., its agents and assigns, etc., are not responsible for the actions, commissions or omissions of any of the parties listed herein. This information is being presented solely as a public service to CEAR 2,000 Symposium attendees.
GENERAL SOURCES OF INFORMATION
Colorado Tourism Web–Site: http://www.colorado.com
Boulder Convention & Visitors Bureau Web–Site: http://www.bouldercoloradousa.com
Colorado Springs/Pueblo Visitors Bureau Web–Site: http://www.coloradospring.about.com
Delightful in Denver Web–Site: http://www.delightful-in-denver.net
Denver Convention & Denver Visitors Bureau Web–Site: http://www.denver.org
Denver Public Library Web–Site: http://www.denver.lib.co.us
Internet Chamber of Commerce Web–Site: http://www.icc.org
Colorado Mountains Web–Site: http://www.mountainlake.com
News and events for the Denver Asian community Web-Site: http://www.asiaxpress.com
Colorado Adventure and Vacation Guides Web–Site: http://www.colorado adventure.net, Tel: 303-422-9539.
Colorado Entertainment Web–Site: http://www.coloradovacation.com.
BREWERIES & DISTILLERIES
Coors Brewery Tel: 303–277–BEER
Hakushika Sake USA Web-Site: http://www.sakeweb.com
CULTURAL ORGANIZATIONS
Colorado Chautauqua Association Web–Site: www.chautauqua.com
Colorado Historical Society Tel: 303-866-3670
SCFD Tier II Cultural Consortium, c/o Central City Opera, Denver, CO 80293
EDUCATIONAL INSTITUTIONS
Ames Community College
Arapahoe Community College 303-797-5800
Auraria Higher Education Center Web-Site: www.tivoli.org
Colorado School of Mines
Colorado State University
Metropolitan State College
Red Rocks Community College Tel: 303-420-9550
Teikyo-Loretto Heights
University of Colorado at Boulder Tel: 303-492-1411
University of Colorado at Colorado Springs
University of Colorado at Denver Tel: 303-871-2000
University of Denver
University of Northern Colorado Tel: 303-831-8850
University of Southern Colorado
Digital Education Systems Web-Site: www.digitaled.com
FAMILY FUN
Bandimere Speedway Web-Site: www.bandimere.com
Casa Bonita Restaurant Tel: 303-232-5115
Celestial Seasonings Visitors Center Web-Site: www.celestialseasonings.com
Colorado Garden & Home Show Web-Site: www.gardeningcolorado.com
Colorado Renaissance Festival Tel: 303-688-6010
Denver Urban Gardens Web-Site: dirt@dug.org
Gunslingers, Ghosts & Gold Web-Site: http://atlas.csd.net~/deebeaux
Heritage Square Music Hall Tel: 303-279-7800
IMAX Theatres Tel: 303-322-7009
National Western Stock Show Web-Site: www.nationalwestern.com
Water World Web-Site: rfuller@hylandhills.org
Six Flags Elitch Gardens Web-Site: www.sixflags.com/elitchgardens/
Special Note: A special genuinely-American entertainment opportunity for CEAR 2,000 Symposium participants is the National Western Stock Show (above), the largest annual livestock and western rodeo event in the United States. The National Western Stock Show will be held January 8-23 in Denver. For information on the National Western, please visit their web site at: www.nationalwestern.com; or telephone 303-295-1660 for further schedule and ticket information.
GAMBLING & CASINOS
Note: Most legal gambling occurs in the old gold-mining towns of Blackhawk, Central City and Cripple Creek.
Black Hawk Gaming & Development Web-Site: www.bhwk.com
Bullwhackers Casino Tel: 800-426-2855
Canyon Casino Tel: 303-777-1111
Casino America Web-Site: www.isleofcapricasino.com
Colorado Central Station Casino Tel: 303-279-3000
Colorado Lottery Tel: 303-759-6853
Famous Bonanza Casino E-Mail: info@famousbonanza.com
Golden Gates Casino Web-Site: www.goldengatescasino.com
Golden Rose Casino Tel: 800-429-0255
Mile High Greyhound Park Web-Site: www.wembleyusa.com
Outcalt & Associates E-Mail: cocasinos@aol.com
Riviera Casino, Black Hawk E-Mail: guth1@aol.com
GEOLOGICAL INTEREST
Dinosaur Ridge Web-Site: www.dinoridge.org
Rocky Mountain Mapping Center (USGS) Web-Site: www.rmmcweb.cr.usgs.gov
GOVERNMENT
Colorado State Capitol
Denver City Government Web-Site: www.denvergov.org
US Bureau of Indian Affairs
US Bureau of Land Management
US Bureau of Reclamation
US Fish & Wildlife Service Tel: 303-289-0232
US Geological Survey
United States Mint Web-Site: www.usmint.treas.gov
HORSES
Stockton's Plum Creek Stables, Ltd. Tel: 303-791-1966
INDIANS
Chief Hosa Web-Site:www.chiefhosa.com
Council of Energy Resources Tribes: Advises many tribes about resources management.
Hopi Indian Reservation
Navajo Indian Reservation
Ute Mountain Utes Indian Reservation
MEDIA
Internet News
Japanese-American Life Web-Site: http://www.nikkeiview.com
Newspapers
The Denver Post
The Denver Rocky Mountain News
Television Channels in Denver Metropolitan area
KWGN Channel 2 Warner Brothers
6160 South Wabash Way, Englewood, CO 80111 Tel: 303-740-2222
KCNC Channel 4 CBS
1089 Bannock Street, Denver, CO 80203 Tel: 303-861-4444
Web-Site: http://www.kcncnews4.com
KRMA Channel 6 PBS
1089 Bannock Street, Denver, CO 80204 Tel: 303-892-6666
Web-Site: http://www.krma.org
KMGH Channel 7 ABC
123 Speer Boulevard, Denver, CO 80203 Tel: 303-832-7777
Web-Site: http://www.kmgh.com
KUSA Channel 9 NBC
500 Speer Boulevard, Denver, CO 80203 Tel: 303-871-9999
Web-Site: http://www.9news.com
KBDI Channel 12 PBS
2900 Welton Street, Denver, CO 80205 Tel: 303-296-1212
KSBS Channels 18 & 63 Telemundo
2701 Alcott Street, Suite 486, Denver, CO 80211 Tel: 303-477-3031
KTVD Channel 20 Independent
11203 East Peakview Avenue, Englewood, CO 80111 Tel: 303-792-2020
KDVR Channel 31 Fox
501 Wazee Street, Denver, CO 80204 Tel: 303-595-3131
Web-Site: http://www.fox31.com
KCEC Channel 50 Univision
777 Grant Street, Suite 110, Denver, CO 80203 Tel: 303-832-0050
KWHD Channel 53 Independent
P.O. Box 5321, Englewood, CO 80155 Tel: 303-799-8853
KTBN Channel 57 Trinity
P.O. Box A, Santa Ana, CA 92711 Tel: 814-832-2950
MEDICAL
National Jewish Medical and Research Center Web-Site: www.nationaljewish.org
MUSEUMS & ART GALLERIES
Astor House Museum Web-Site: www.web.span.com/fastpart/astorhouse.html
Black American West Museum & Heritage Center Tel: 303-292-2566
Buffalo Bill's Museum & Grave Web-Site: www.buffalobill.org
Byer's-Evans House Museum Tel: 303-620-4933
Castle Rock Artfest Web-Site: www.castlerock.org
Children's Museum of Denver Web-Site: www.cmdenver.org
Colorado Railroad Museum Web-Site: www.crrm.org
Colorado State Historical Museum
Denver Art Museum Web-Site: www.denverartmuseum.org
Denver Firefighters Museum Tel: 303-892-1436
Denver Museum of Natural History Web-Site: www.dmnh.org
Forney Transportation Museum
Four Mile Historic Park Tel: 303-399-1859
Golden Triangle Arts District Tel: 303-534-0771
Littleton Historical Museum Web-Site: www.littleton.org/LCN/governme
Lower Downtown Arts District Web-Site: www.denvergalleries.com
Mizel Museum of Judaica Web-Site: artstozoo.org/mizelmus/
Molly Brown House Museum E-Mail: www.jrhodes@mollybrown.org
Mosadis Art Gallery Tel: 303-331-0700
Museo de las Americas Web-Site: www.museo.org
Museum of Contemporary Art/Denver Web-Site: www.mocadenver.com
Museum of Outdoor Arts Tel: 303-741-3609
Rocky Mountain Quilt Museum Web-Site: www.rmqm.org
Wings Over the Rockies Air & Space Museum Web-Site: www.dimensional.com~worm
Women of the West Museum Web-Site: www.wowmuseum.org
PARKS, NATIONAL (includes MONUMENTS & RECREATION AREAS) General Web-Site: www.nps.gov/parklists/co.html
Arapaho National Recreation Area
Black Canyon of the Gunnison
Colorado National Monument
Curecanti National Recreation Area
Dinosaur National Monument
Florissant Fossil Beds National Monument
Great Sand Dunes National Monument
Mesa Verde National Park
Rocky Mountain National Park
PERFORMING ARTS
Arvada Center for the Arts & Humanities Web-Site: www.arvadacenter.org
Boulder's Dinner Theatre Tel: 303-449-6000
Central City Opera Association Web-Site: www.artstozoo.org/ccopera
Cherry Creek Performing Arts Festival Web-Site: www.cherrycreekartsfest.org
City & County of Denver, Division of Theatres and Arenas Web-Site: www.denvervenues.com
Colorado Choir Web-Site: www.coloradochoir.com
Colorado Music Festival E-Mail: pamela@coloradomusicfest.com
Colorado Symphony Orchestra Tel: 303-292-5566
Comedy Works, Inc. Tel: 303-595-3637
Denver Center Attractions E-Mail: jhovorka@star.dcpa.org
Denver Center for the Performing Arts Web-Site: www.denvercenter.org
Local American Music Web-Site: www.localstation.com
RANCHES & AGRICULTURAL INTERESTS
Agribusiness Tools Web-Site: www.vantagepoint.com
National Cattlemen's Beef Association Web-Site: www.beef.org
RELIGIOUS
Buddhist:
Eastern Orthodox Catholic:
Roman Catholic: Mother Cabrini Shrine Tel: 303-526-0758
Jewish:
Latter-Day Saints (Mormon):
Muslim:
SKIING & SKI RESORTS
Ski Country Colorado
Ski Central Web-Site: www.skicentral.com/colorado.html
Ski Train Web-Site:www.skitrain.com
Arapahoe Basin Web-Site:www.arapahoebasin.com/inside.php3
Aspen Skiing Company Web-Site: www.skicentral.com/aspen.html
Aspen: Ride Aspen Snowmass (for Snowboarders) Web-Site: http://www.skiaspen.com/
Beaver Creek Resort Web-Site:www.beavercreek.com/index.asp
Breckinridge Resort Web-Site:www.breckenridge.com/index.asp
Copper Mountain Resort Web-Site:www.ski-copper.com/
Crested Butte Resort Web-Site:www.crestedbutteresort.com/
Cuchara Mountain Resort Web-Site:www.cuchara.com/
Eldora Mountain Resort Web-Site:www.eldora.com/bottom.htm
Hesperus Ski Area Web-Site:www.durango.com/skihesperus/
Keystone Web-Site:www.cf.summitnet.com/keystone/
Keystone Resort Web-Site:www.keystoneresort.com/index.asp
Loveland Ski Area Web-Site:www.skiloveland.com/
Monarch Web-Site:www.skimonarch.com/staging/
Powderhorn Web-Site:www.powderhorn.com/
Purgatory Resort Web-Site:www.ski-purg.com
Silver Creek Resort Web-Site: www.silvercreek-resort.com
Ski Cooper Web-Site: www.skicooper.com
Steamboat Web-Site: www.steamboat-ski.com
Sunlight Mountain Resort Web-Site: www.sunlightmtn.com/
Telluride Web-Site: www.telluridegateway.com/
Telluride: Telluride Ski & Golf Company Web-Site: www.skitown.com/
Vail Resorts Web-Site: www.vail.com/
Vail Resorts: Blue Sky Basin Web-Site: www.blueskybasin.com/
Winter Park Web-Site: www.winterpark-info.com/
Wolf Creek Web-Site: www.wolfcreekski.com/
SPORTS
Colorado Avalanche (Hockey) Web-Site: www.coloradoavalanche.com
Colorado Rockies Baseball Club Tel: 303-292-0200
Denver Broncos Football Club Web-Site: www.DenverBroncos.com
Denver Nuggets (Basketball) Web-Site: www.nba.com/nuggets/
CU Buffalos (College Football) Web-Site: www.netbuffs.com
CSU Rams (College Football)
DU Pioneers (College Hockey)
Mountain Web Sports Web-Site: www.mountain-web.com
Sled City Web-Site: www.sledcity.com
TOURS & TRAVEL AGENTS
Best Mountain Tours Web-Site: www.bestmountaintours.com
Camelor Air Tours/Colorado Airways Web-Site: www.coloradoairways.com
Colorado Sightseer, Inc. Web-Site: www.coloradosightseer.com
Mile High Guide Services Web-Site: www.MileHighGuide.com
Terraplus USA, Inc. Web-Site: www.coloradojeeptours.com
ZOOS & BOTANIC GARDENS & AQUARIA & INSECTARIA
Butterfly Pavilion and Insect Center Web-Site: www.butterflies.org
Colorado's Ocean Journey Web-Site: www.oceanjourney.org
Denver Botanic Gardens Web-Site: www.botanicgardens.org
Denver Zoological Foundation Tel: 303-331-4100
Denver ZooWeb-Site: www.denverzoo.org
Revised on September 3rd, 2,002.